---


Hot Lunch Needs Your Help! 
While hot lunch is organized and run though FANHS, it requires many volunteers to provide this service.
If you can assist, please follow this link:
Monday, March 11  (Day 1)
Tuesday, March 12 (Day 2) 
Wednesday, March 13 (Day 3)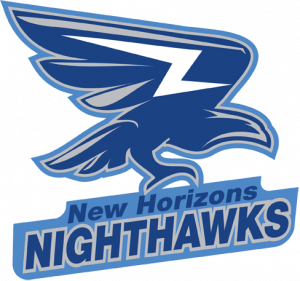 Nighthawks Basketball Finals at 5:30 p.m.
Girls Nighthawks vs. Holy Spirit @ St. Theresa (4:00)
Boys Nighthawks vs. St. Theresa @ Holy Spirit (5:30)
Good Luck Nighthawks!
Board Meeting at 7:00 p.m.
Thursday, March 14  (Day 4) 
Click Here For Clubs & Student Activities

Drama Club at Lunch Recess Week.
NEW CLUB: New Horizons Crime Stopping Club for Grades 4-6

Put your logic and puzzle solving skills to solve some crimes!
Teacher Sponsors: Ms. Charest & Ms. Servold

Junior High Badminton Begins After School

FANHS Meeting: Playground (6:00 p.m.)
Friday, March 15 (Day 5)
Irish Dancers at 9:00 a.m.
St. Patrick's Day Fun!
Term II Report Cards Issued
———————————————————————————————
Reminder For Next Week
Celebration of Learning Conference Tuesday and Wednesday after school and evening.
Last day of classes before Spring Break is Thursday, March 21.
Spring Break: March 21-March 31
Classes Resume Monday, April 1