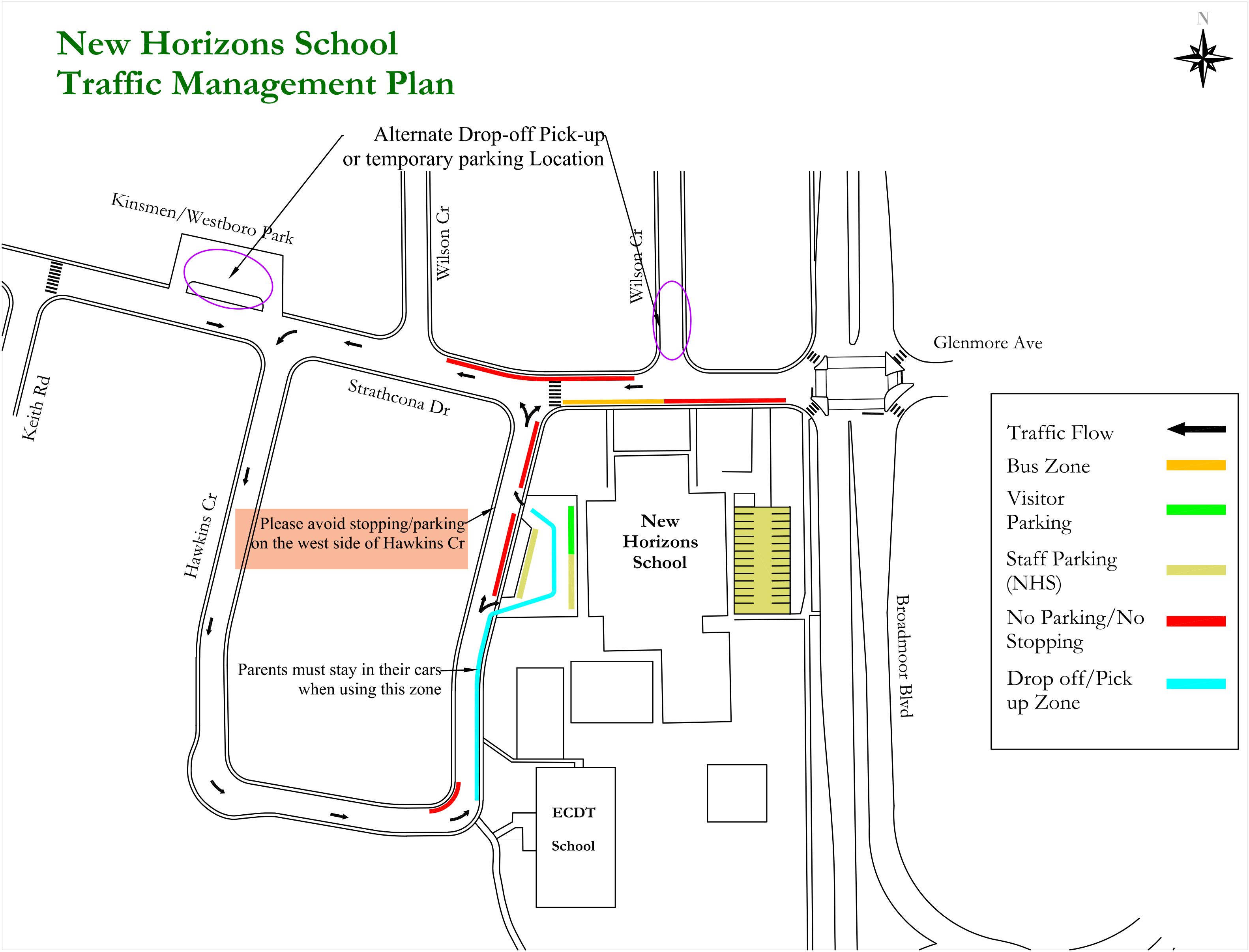 Parking
Parking is limited at New Horizons School, and parking in the incorrect places causes difficulties. Please honor our parking plan.
Avoid Parking on the West Side of Hawkins Crescent

Parking on the west side of Hawkins Crescent is a key contributor to traffic congestion and contributes to jay-walking, one of the biggest risks in school zones.

Parking Lot

Use only the stalls designated on the map (lime greenZ).
Do not park in the designated staff parking stalls. These are reserved for  École Claudette-et-Denis-Tardif staff.

Please do not use these stalls for morning drop off.

Use the visitor stalls during drop off time only if you must assist your child carrying items into the school, or if you have to speak to someone in the school.

Alternate Parking

The above map identifies two alternative parking areas. They are identified in purple.