Overview: Parking and Traffic Management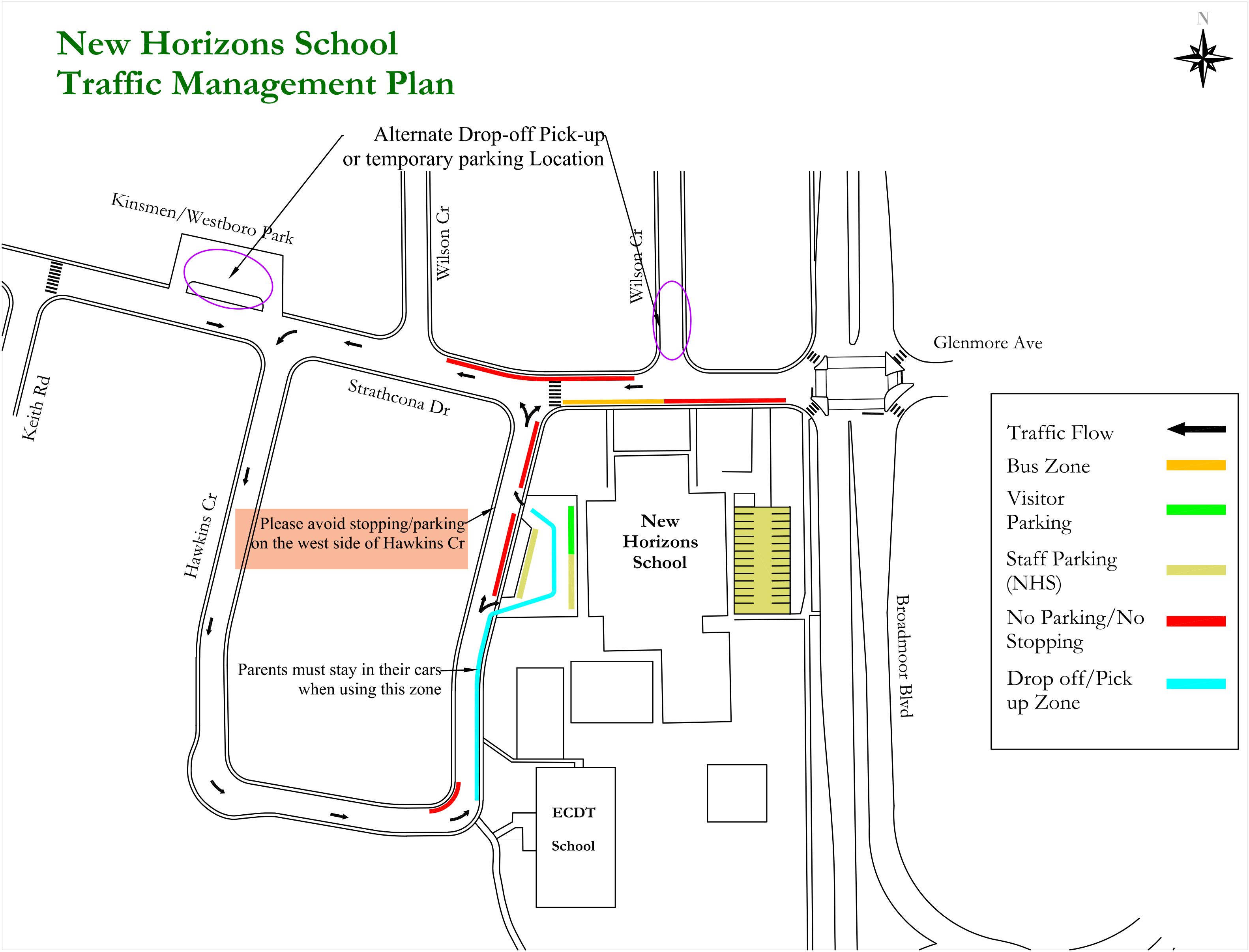 Traffic Flow

Enter Hawkins Crescent at its west access.

The vast majority of traffic concerns results from traffic moving two-ways through the Crescent.
We urge you to please honor this request.

School Bus Drop-Off and Pick-Up

Bus drop-off and pick-up

occurs Strathcona Drive, the street on the north side of the school.

Students use the two main entrances in front of the school (ie. not the gym entrance).

 Crosswalk

The pedestrian crosswalk on Strathcona Drive is now located at the Hawkins Crescent intersection.

Avoid crossing the street at the Wilson Crescent intersection.

Parking

Please do not park on the west side of Hawkins Crescent. Use the marked visitor parking stalls in our parking lot, or use the the alternative parking areas as identified on the Traffic Management Plan.
Note the location of NHIS visitor parking stalls.