PINK SHIRT DAY

On Wednesday, February 27, a sea of pink came into the school as NHS students and staff recognized Pink Shirt Day. 
An assembly to bring awareness to anti-bullying was held in the afternoon.
At the Assembly, Ms. Kooger's Grade 2 shared recipe: how to make kindness pie!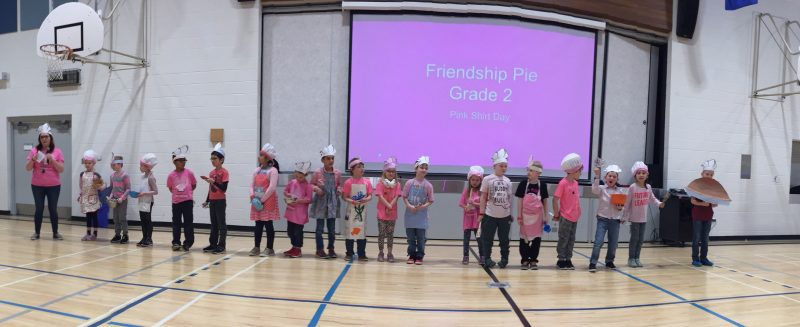 As well, grade 3 students Ben and Krushna recited a Kindness poem.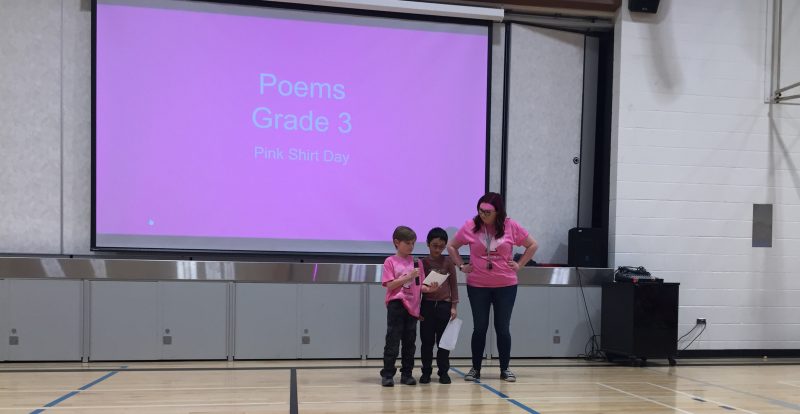 To wrap up the assembly, Ms. Graham led the school in a chorus of Count on Me.