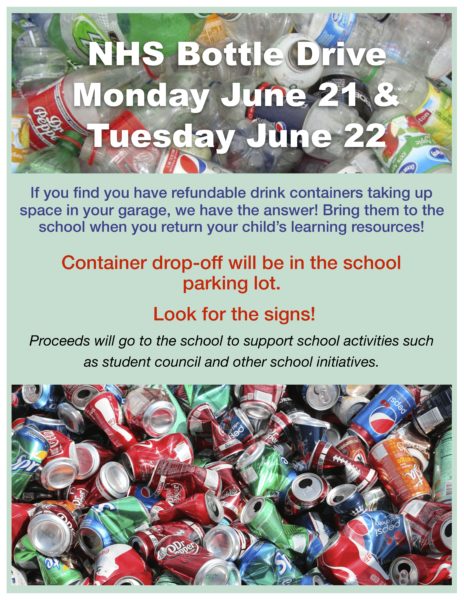 Do you have refundable containers taking up space in your garage?
If so, we have a solution!
When you drop of your child's learning resources that were borrowed from the school, feel free to also drop off those containers that are piling up!
They can be dropped off any time between 8:30 and 4:00 p.m. in the school parking lot on June 21 and June 22.  Just look for the signs.
Proceeds will go to the school account that supports student activities such as student council and/or student leadership initiatives.