NHS Athletics 2016 : Volleyball

 Grade 5/6 Volleyball
Coach: Mr. Zarowny
OCTOBER 23 MINI-TOURNAMENT
Our Grade 5/6 Nighthawks Volleyball Team was invited  by Elk Island Catholic Schools to play in their mini- volleyball tournament that was held today.
The mini-tournament brings teams from other schools together to play in modified volleyball games. The goals of the event are to participate, to practice some skills, and to enjoy the game. Therefore, no score was kept and each game lasted for 40 minutes.  Based on all the smiles and cheers from all the teams and their fans, the goals were certainly met.
Our mixed teams played exceptionally well in both of their games against two different teams from Holy Spirit Catholic School.  Besides skill, our teams showed team spirit and, just as importantly, had fun playing the game.  Thank you, parents, for ensuring the players could be there to be a part of it.
Thank you to Elk Island Catholic Schools for inviting us to this exciting event.  Thank you also to Holy Spirit Catholic School for being wonderful hosts and providing student leaders to run the games. Those students did an impressive job!
We  decided to take a  team photo after Team 1's game,  but unfortunately some team members had already left. Apologies go out to those students. We will be sure to get you in the photo at the next mini-tournament on November 25.
Go Nighthawks!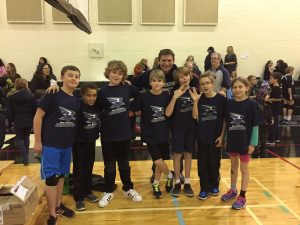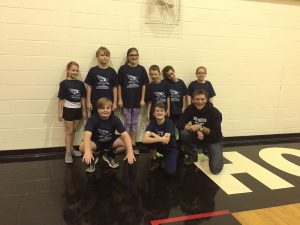 Junior High Girls Volleyball
Coach: Miss Wygiera
GIRLS WIN BRONZE: TUESDAY, NOVEMBER 1
We did it!
The New Horizons School Nighthawks won their first medal – a bronze – by winning two straight games against Ft. Saskatchewan's OLA Crusaders
In both games, the Nighthawks took early leads, only to lose those leads mid-way through the game. In each game, the Crusaders were in a position to win, but the Nighthawks persevered. In the first game, the two teams battled it out and NHS ended up winning 27-25. In the second game, OLA had a 22-19 lead, but the Nighthawks scored 6 unanswered points to win 25-22.
Congratulations to the each team member. We are so proud of you!
Thank you , Coach Wygiera, for taking the time to work with the team and leading them to such a rewarding year and finale.
Thank you also NHS parents for supporting the team by ensuring the players were at their practices and games throughout the season.
Go Nighthawks!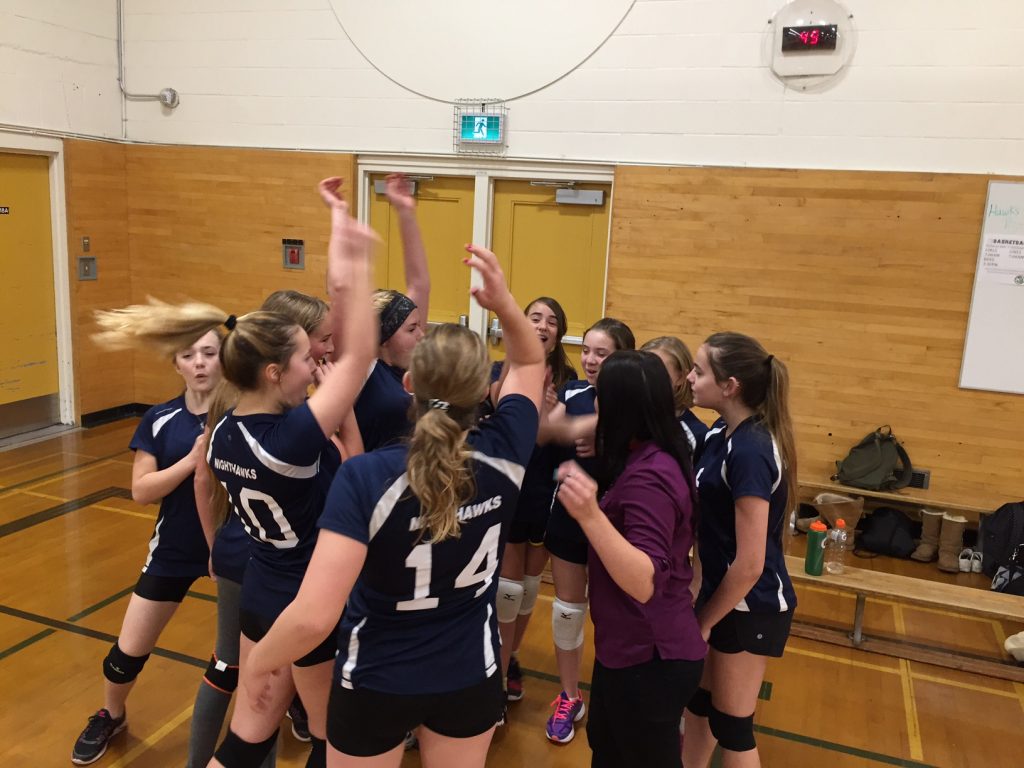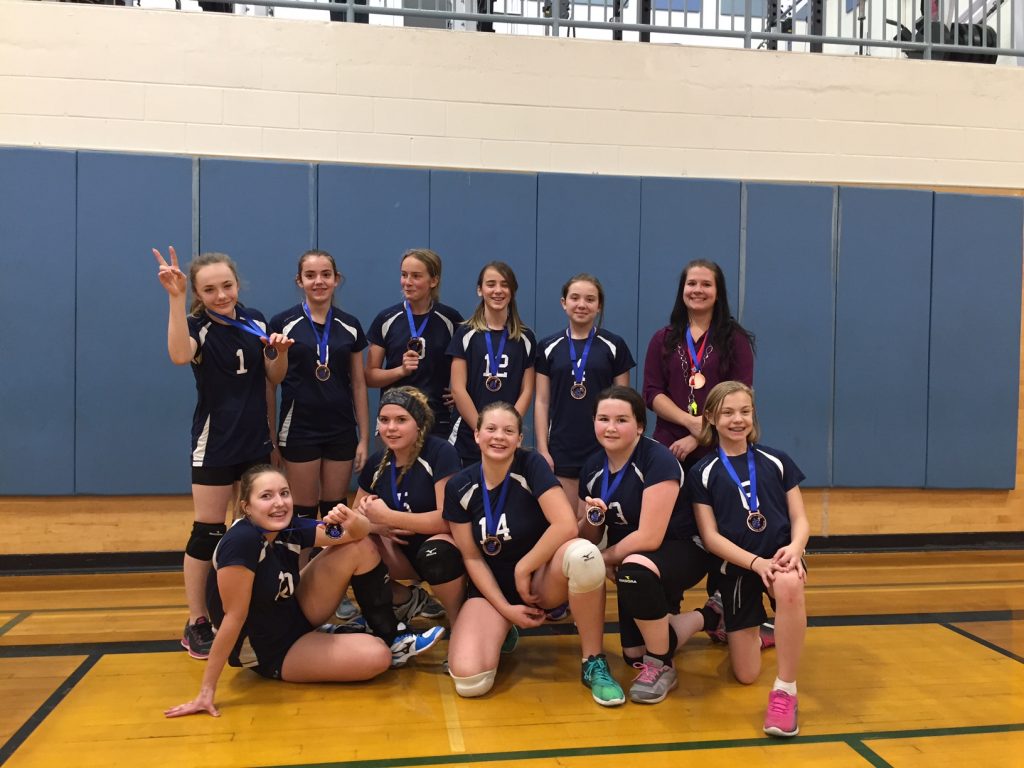 PLAYOFFS: TUESDAY OCTOBER 25
Our Junior High Girls team made the playoffs!
Last year was the first year NHS assembled a girls volleyball team. It was a year of  growth, determination, and perseverance.
Those qualities paid off this year. We went from being winless last year, to ending up in fourth place in the league and earning a playoff spot.
In our first playoff game, we played against the first place team, Holy Redeemer. Our Nighthawk girls team fought a very close semi final game, losing the second set 26-24.
We now will be battling to win the bronze medal in league this coming Tuesday, November 1 at 4:00 pm at St. Theresa against the OLA crusaders. We have had very close matches with the Crusaders all season beating them once and then being defeated by them once as well. This should be a very hard fought, exciting bronze medal game!
 Junior High Boys Volleyball