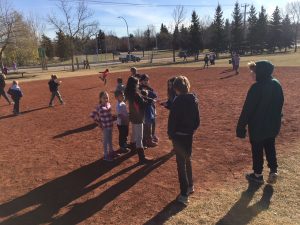 Ahhhh  …. the sun!
We were all thrilled with the warm sunny weather last week! The playground has finally begun drying out, and feeling the warm sun our faces felt wonderful!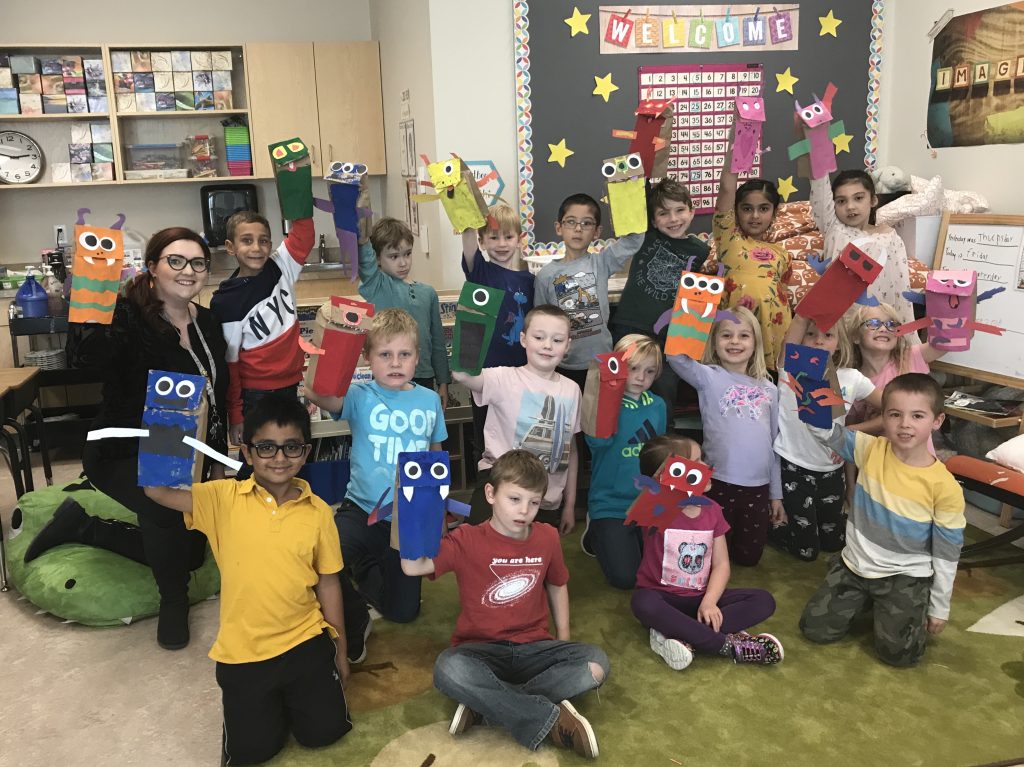 Puppet Making
Grade 2K. is getting ready for Halloween by creating monster puppets!
WE Day
Joining thousands of other students, Mr. Loehre's Leadership class attended the 2018 Alberta "We Day" at Rogers Place" on October 12.
"WE" is a movement that began in 1999 when brothers and middle school students Craig and Marc Kielburger learned how they could change the lives of others in positive ways. Inspiring and empowering youth to make a difference, WE supports creating positive social change in local communities and around the world.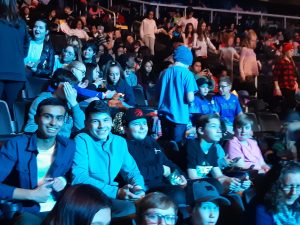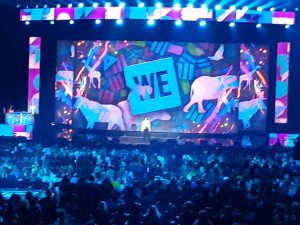 New Modular
Latt week our new modular arrived. Using rig or swamp mats, the unit was brought into the school yard on Wednesday night, and Thursday morning a large crane hoisted the unit from the truck trailer and placed it onto the pilings. Over the next few weeks, Krawford Construction will build the link to the school and prepare our new classroom for occupancy by Mr.s Dinel's grade 6 students later this fall.