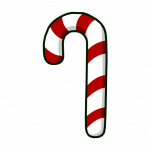 Mark the date! Our Christmas Concert will be held on Thursday, December 20 at 7:00 p.m. We will be holding the concert at the Agora in the Strathcona County Community Centre.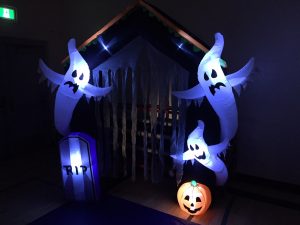 School Council Family Halloween Dance a Hit!
Over seventy families enjoyed a night of fantastic costumes, great music and light show, spooky decorations, and an evening of visiting with other families during the Family Halloween Dance held on the evening of October 26.
Thank you to School Council and to Laura Rasmussen who organized and decorated the gym for the event! Thanks to Sandra Dargis for organizing and running the concession.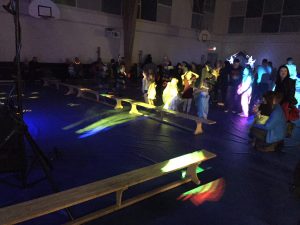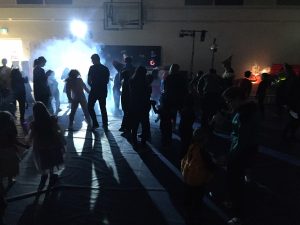 Soles4Souls
Thank you to everyone for gathering up your old shoes and bringing them into the school over the past week. New Horizons School was participating in Strathcona County's Soles4Souls school drive. The Soles4Souls campagin is a national campaign to collect old shoes and keep them out of the landfill. Soles4Souls distributes donated shoes to those who need them most.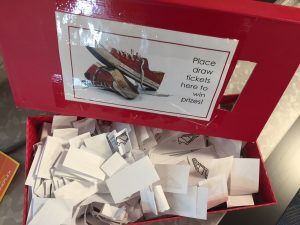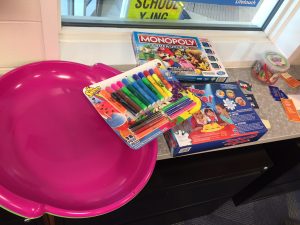 Because of the amazing participation from NHS families, our school gathered over 1,000 shoes – and that was enough to make us the largest donor in the drive. Strathcona County has donated several prizes that include toys and gift cards. We will be drawing names for those prizes on Monday morning's assembly.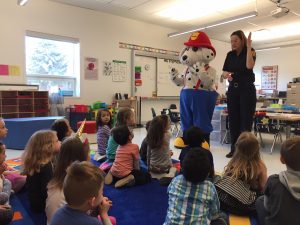 Sparky
Sparky was in our school speaking to kindergarten students about fire prevention.  As part of its annual Fire Prevention activities, Strathcona County Emergency Services offers fire prevention education to all elementary schools within the county.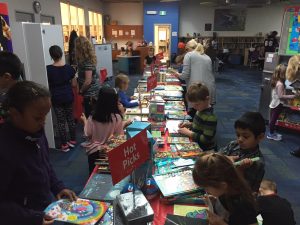 Book Fair
Once again, FANHS, Book Fair coordinator Rhonda Jenkin and the many parents who volunteered  gave us another great Scholastic Book Fair. The response of students and parents was amazing, and in the end  the number of books purchased by NHS families was huge resulting in $3,844.99 of books and resources for the school!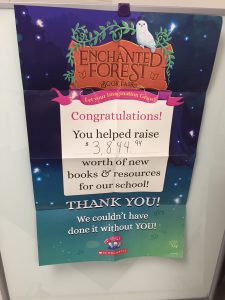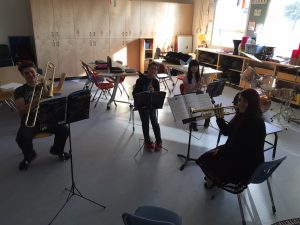 Junior High Band
For the first time, NHS is offering Band as a junior high option. While the class is small, it's a start and we look forward to the band growing as our school grows!