A huge congratulations is extended to the boys and girls Nighthawks basketball teams as both teams ended their seasons on March 13 by winning their final games and bringing home medals in the Elk Island Catholic Schools 'B' League.
The Nighthawks girls took an early lead in their bronze medal game against the Holy Spirit Heat, and never looked back as they defeated the Heat 24-10.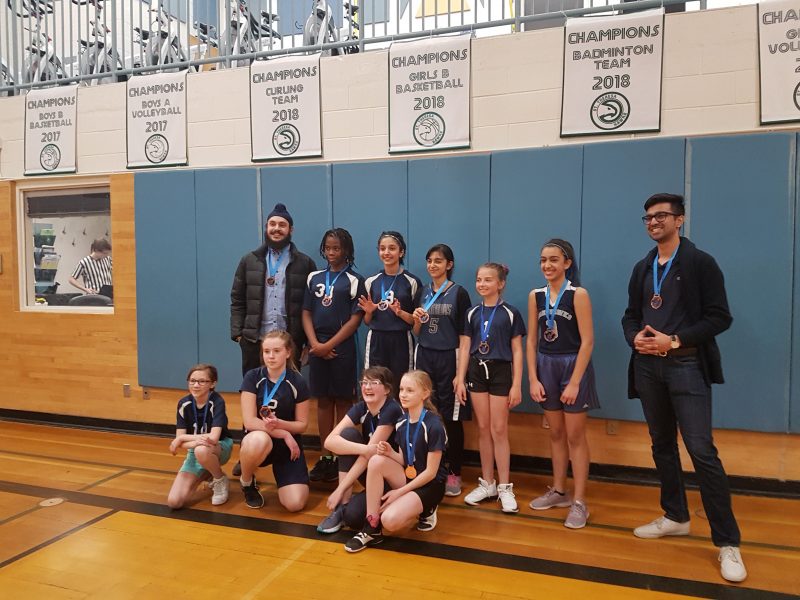 The Nighthawks girls team came so very close to being in the gold medal game. In the semi-finals, despite having a half-time lead, the Nighthawks met and lost to the Holy Redeemer Raiders in a close match losing  38-33. Holy Redeemer went on to win the gold medal.
Congratulations to the Nighthawks girls for an amazing season! Thank you to coach Ram Sharma and assistant coach Azambir Singh for coaching the team through the season.
The Nighthawks boys team also played on March 13 in the gold medal final against the St. Theresa Hawks. They earned a spot in the game by defeating the Holy Spirit Heat 66-57 in the semi-finals the week before.
In the final game, the Nighthawks grabbed an early lead, only to lose it as the first half progressed. In the second half, however, the Nighthawks came on strong, re-established the lead early in the half and maintained it for the remainder of the game. The Nighthawks went on to win the gold medal with a score of 66-46.
Thanks to coach Zarowy and assistant coach Roshan Hassan for coaching the team.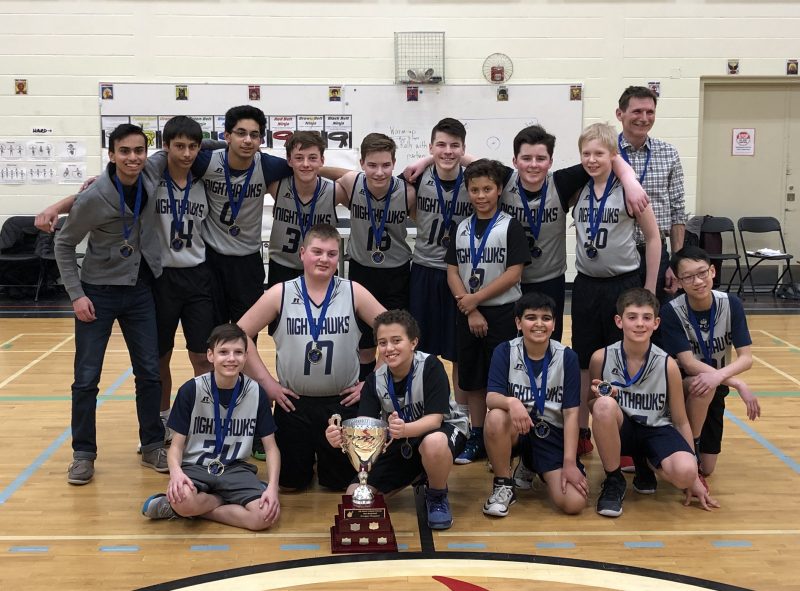 A special thanks goes to Elk Island Catholic Schools Sports Council for its generosity in welcoming New Horizons School to their league. Giving our students an opportunity to participate in team sports has given our students a valuable experience.
A special thanks also goes out to the parents of the players who ensured their children had rides after practices, and rides to and from the many games. Your support and cheering at the games helped our teams realize their success this year.